From PCA.org
PCA Membership: Join the Club! Join the Fun!
Own a Porsche? Join the club. Over 140,000 of your fellow Porsche owners already have.

For over 65 years, the Porsche Club of America has been dedicated to enhancing the Porsche ownership experience. No matter what your interest - social, technical, or competitive - PCA has something to offer every Porsche owner.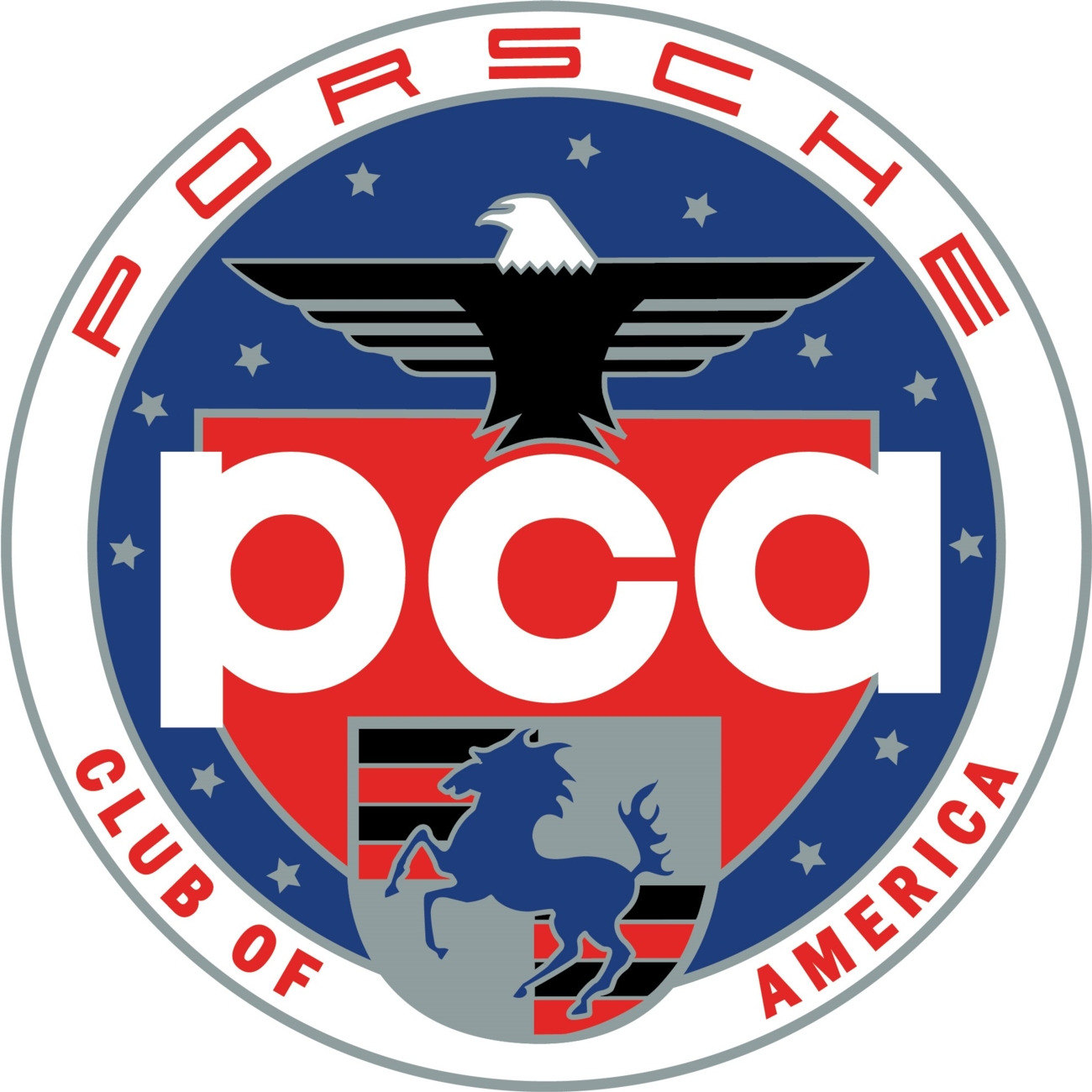 We know the unbridled joy that owning a Porsche can provide, and we've built a community around that very feeling. The Porsche Club of America offers driving experience, technical assistance, member benefits, and camaraderie second to none. Over the years, our club has grown to 146 Regions across North America. We guarantee there is a PCA Region near you filled with friendly Porsche fanatics.

At PCA, we believe all Porsches are equal. So, whether you are passionate about your 356, 911, 914, 924, 928, 944, 968, Macan, Cayenne, Cayman, Boxster, Taycan, Panamera or any of the other amazing Porsche models, you are always welcome at our events and gatherings.

From over 3,500 local and national events including driving activities, social gatherings, autocross, track days, high performance driver education, club racing, tech sessions, car shows, insider exclusives and premieres: there's something for everyone at PCA.

Membership is open to all Porsche owners, co-owners, or lessees who are 18 years of age or older. At the time of joining, the member of record is permitted to name either a relative or other interested person to become an affiliate member, at no additional cost. The family or affiliate member also must be 18 years of age or older.

If you don't yet own a Porsche but want to join PCA, consider entering our PCA Test Drive program.
PCA membership is available in three payment options:
1 year..... $46
2 years... $90
3 years... $132
Membership dues are payable in U.S. funds by check, money order, Visa, MasterCard, or American Express. The fee includes a subscription to Porsche Panorama, PCA's award-winning monthly magazine and the world's premier publication dedicated to Porsches.
Ready to join?
Click here for more information about payment options, or if you want to pay online and have your credit card and Porsche's VIN handy, head straight over to the Membership Application Form.
https://www.porscheparade.org/faq
Exactly what is the Porsche Parade

?

Parade is a yearly week-long event comprised of four competitive events (Concours, TSD Rally, Autocross and Technical Quiz—trophies are awarded for all) along with a variety of activities ranging from Banquets, Tours (driving, bus, cruise and self-guided), Tech Academy, Golf Tournament, 5K Run/Walk, Art Show, Drive and Compare, Wine and Beer Tastings, Parade Kid activities as well as some new venues in the mix. While many members choose to participate for the entire week, you can be involved as much as your travel plans allow.

From PCA Website
Activities
As a member of PCA, you're encouraged to show off your prized possession to people who can appreciate it while attending a wide array of PCA-sponsored events. Whether you like a bit of friendly competition or prefer to socialize, there is something for you.
Porsche Parade
The annual Porsche Parade is a weeklong gathering of people and Porsches from all over the world, held in a different location each year.
Treffen
Treffen – 'to meet". That is the entire concept behind the PCA Treffens: an opportunity for PCA members to meet their fellow Porsche enthusiasts in some of the most spectacular locations in North America. PCA has put together a four-day event with an emphasis on guided tours hosted by the knowledgeable local Regions' experts and a Navigators Day Off to allow for doing just what you want that day, with several opportunities for different local and resort activities, all prepared with you and your well-being in mind. Treffens do not include competition, other than how many new friends can you make and how best you can enjoy your time in a unique location. Join us at a future PCA Treffen. It's time for you 'to meet' up with your fellow PCA enthusiasts in an environment unlike anything else you have ever experienced with PCA!.
Werks Reunion
Werks Reunion: A Porsche Gathering is a car show hosted by Porsche Club of America now in its fourth consecutive year. Since the first show in 2014, each event has attracted hundreds of Porsches, thousands of spectators, and eminent Porsche personalities to one place.
Tech Tactics
Tech Tactics is a biannual event hosted by PCA at two of Porsche Cars North America's training facilities and parts warehouses, one on in Southern California and the other in Pennsylvania. At every Tech Tactics, attendees receive access to dealer technician training facilities that are normally off limits to the public, are treated to several presentations by Porsche experts and PCNA employees covering various subjects throughout the day, and can get up close to Porsche's newest models, some of which are not yet available to the public.
Autocross
An autocross is a closed-course driving event, and they are usually held in a large open area - such as a parking lot - where the objective is to safely complete the course in the shortest amount of time:
High Performance Drivers Education
Many PCA Regions offer driver education programs that allow members to learn how to drive their Porsches in a variety of circumstances. Emphasis is placed on improving safe-driving techniques as well as high-performance driving:
Club Racing
PCA Club Racing is an organized race series for members who want to take high-performance driving to the next level and compete behind the wheel:
Driving Tours
Many PCA Regions offer driving tours in which PCA members and guests meet up at a defined starting location, drive together along an interesting route, and enjoy a unique place or destination – often including a luncheon with PCA friends. Contact your regional driving tour chair or visit your Region's website for additional information. Additionally, driving tours are offered as part of Porsche Parade and Treffen North America.
Concours
A concours is a judged event where cars are prepared to "as delivered" condition. Points are deducted from a maximum possible value based on vehicle condition and cleanliness.
Rally
The objective of a rally is to follow a course from point to point, usually on public roads, to the precise detail specified in the rules - it can be competitive or for fun. Competitive rallies dictate a certain time schedule for the checkpoints along the way. Points are deducted by arriving at the checkpoint either early or late. Fun rallies may include a gimmick (poker rally, regional interest). Part of the challenge with a fun rally is to discover the intended route, which may require other skills such as solving a puzzle or looking for obscure reference points.
PCA Corral and Porscheplatz
Porscheplatz consists of a hospitality tent and a Porsches-only car corral where attendees may park at most WeatherTech SportsCar Championship series races. If you are a Porsche Club of America member or own a Porsche, you are invited to attend Porscheplatz. Porsche Cars North America (PCNA) sponsors the hospitality tent, and PCA volunteers provide the manpower to park cars and manage tent activities. The International Motor Sports Association (IMSA) plays a major role in coordinating Porscheplatz activities with PCNA and the race venues.
PCA Sim Racing
PCA hosts several sim racing leagues each year for everyone from expert to entry level sim racers. Each race is live-broadcasted on YouTube. Members, co-members, PCA Juniors and Test Drive subscribers are welcome to join the competitive and fun PCA simulated racing.